HOME-ABOUT US/CONTACT US-COMPUTER/NETWORK SUPPORT-SALES-TRAINING/CERTS-ONLINE MARKETING-EMPLOYMENT
CompuNETS PC Skills and Certification-Training Page
Click here for "How to get 5 Hours of FREE Computer Support or Training"

DO YOU KNOW HOW TO USE YOUR BUSINESS TECHNOLOGY ENOUGH TO HELP YOUR COMPANY THE BEST WAY POSSIBLE?
WE CAN TEACH YOU MORE WAYS TO USE YOUR "BIZ TECH" SO YOUR COMPANY CAN COMPETE BETTER THAN EVER!

Are you in need of computer or network support training? How about Microsoft Office or other application software training, like Quickbooks?
[One of our favorite courses is the complete PC/Network Basics and Microsoft Office Suite for just $795!]
Or, perhaps you are interested in getting certified? We offer all of the curriculums, including A+ (75 hours), Network+ (75 hours), CTP (25 hours - Prerequisite: A+ and Network+ courses), CCNA (75 hours - Prerequisite: A+ and Network+ courses), and even MCITP (300 hours - Prerequisite: A+ and Network+ courses)!
No matter which program of training you choose, you can count on a very small classroom (no more than 6 students), and even better: one-on-one!
We have just two rates for all training - and that is either $20/hour per student for multiple students/class, or $45/hour for one-on-one training! Sorry, we do not accept any form of financial aid. All training must be prepaid one week prior to the start of each class - but you may pay one week at a time only, if you prefer! Note: cost of all books and materials must be paid by the student at enrolllment.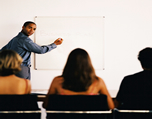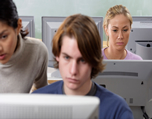 NOTE: there is a one-time $25 enrollment fee per student per class.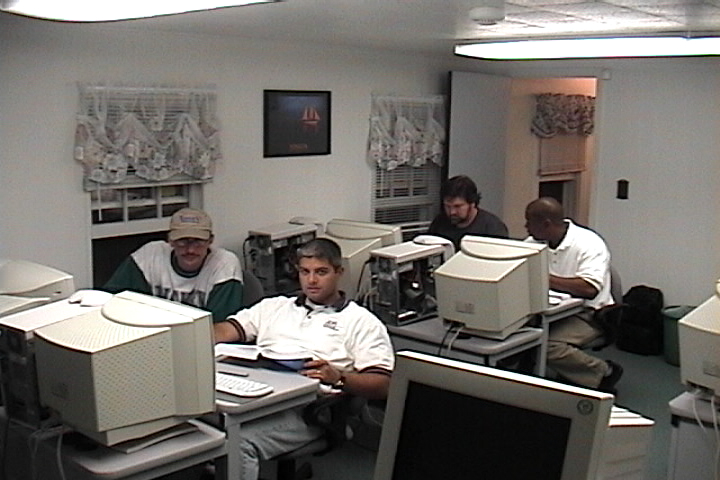 For more information, just call us at 732-736-9777. Our training rates are very low, and we offer very convenient hours and a downtown Toms River training facility with lots of public parking nearby!
HOME-ABOUT US/CONTACT US-COMPUTER/NETWORK SUPPORT-SALES-TRAINING/CERTS-ONLINE MARKETING-EMPLOYMENT